Coconut Macaroons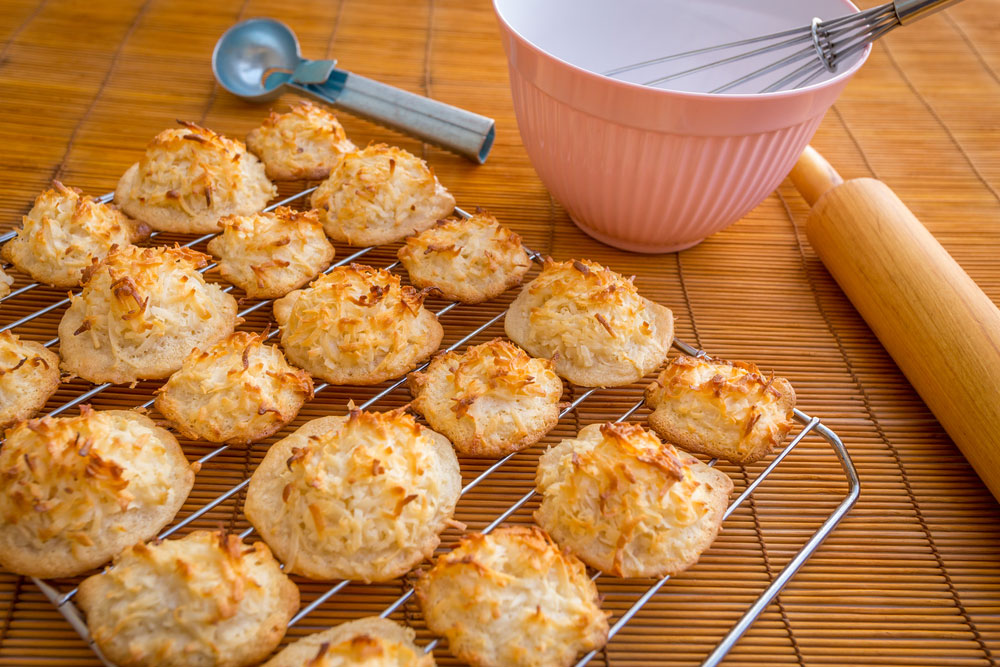 You can find more sugar-free recipes like this one and more over on our blog or check out Natvia's archive of dessert videos over at 
Healthy Treats!
Ingredients
3 egg whites, at room temperature
1 cup Natvia
0.5 teaspoon vanilla Extract
1.5 cup desiccated coconut, unsweetened
Method
Preheat oven to 180°C and line sheet trays with baking paper.
With a mixer fitted with a whisk, whisk the egg whites until frothy.
Slowly add Natvia until stiff peaks form.
Fold in vanilla extract and coconut just until combined, making sure not to over mix.
Scoop tablespoons of the mixture out onto prepared pans and bake for 15-18 minutes until lightly golden brown.
No nutritional info supplied