Orange Olive Oil Cake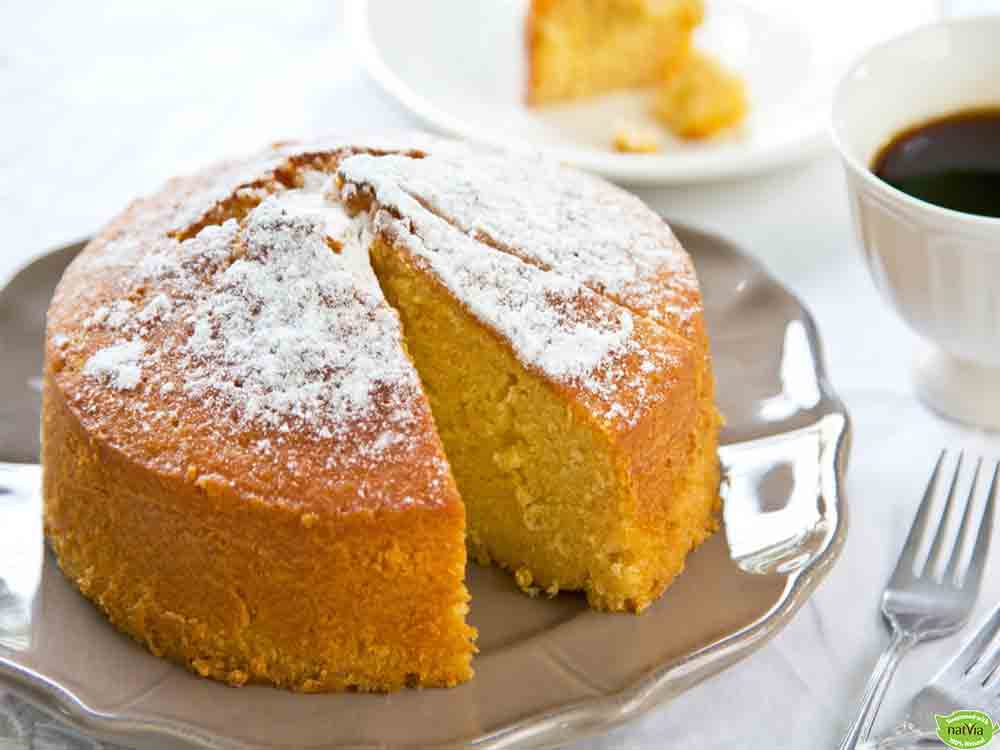 You can find more sugar-free recipes like this one and more over on our blog or check out Natvia's archive of dessert videos over at 
Healthy Treats!
Ingredients
4 eggs, separated
0.66 cup Natvia
1 Zest of 1 orange 
0.25 cup fresh orange juice
0.5 cup olive oil
0.75 cup gluten free flour
0.75 cup almond meal
1 teaspoon baking powder
Method
Preheat oven to 170°C and grease a round cake pan.
Set aside 2 tbsp of the Natvia.
Whisk egg yolks and Natvia until light and fluffy, and a pale yellow.
Add orange zest, juice, and olive oil and mix until combined.
Add flour, baking powder, and almond meal and mix until combined. Set Aside.
In a clean bowl with a clean whisk, whisk egg whites until frothy, once frothy continue to whisk and slowly add in the reserved Natvia. Whisk until stiff peaks form.
Fold half of the whites into the yolks mixture, until just combined. Then fold in the remaining egg whites.
Place into cake pan and bake for 30-35 minutes until a toothpick comes out clean. Remove from pan while still warm.
No nutritional info supplied