Sugar Free Peanut Butter Cookies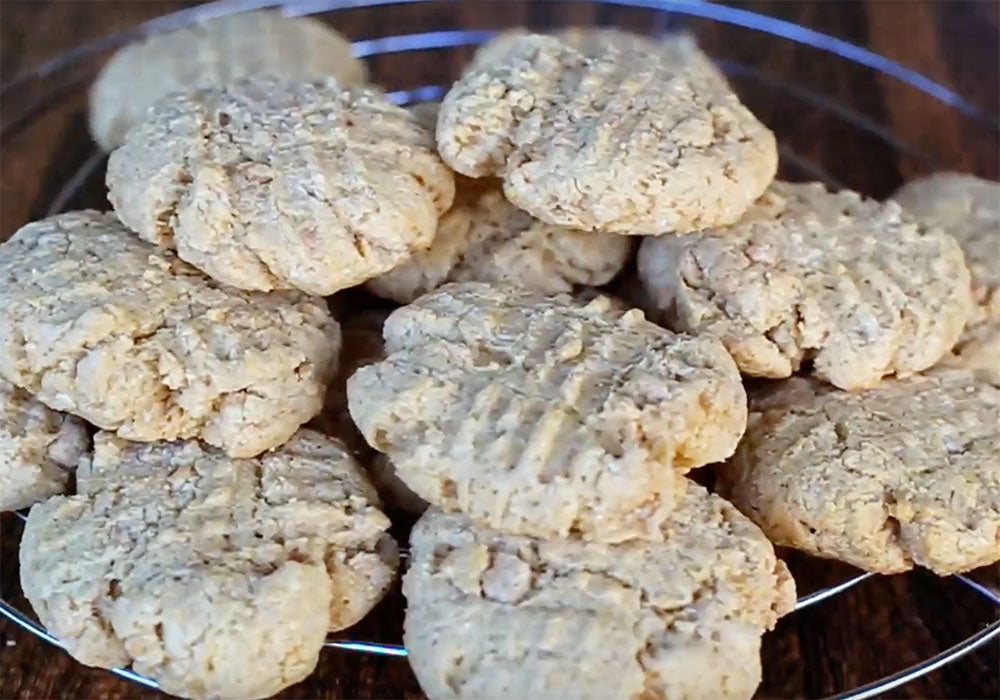 You can find more sugar-free recipes like this one and more over on our blog or check out Natvia's archive of dessert videos over at 
Healthy Treats!
Ingredients
1 cup whole wheat flour 1 cup protein powder 1/2 cup Natvia 1/2 cup natural peanut butter 1 egg 1/3 cup coconut oil, melted 3/4 tsp baking powder salt, to taste
Method
Preheat your oven to 170C.
Mix all ingredients together until they form a dough.
Form into 16 evenly sized balls, place onto a lined baking tray and flatten with a fork.
Bake for 10-12 minutes.
WATCH THE VIDEO
No nutritional info supplied