30 Minute Vegan Fudge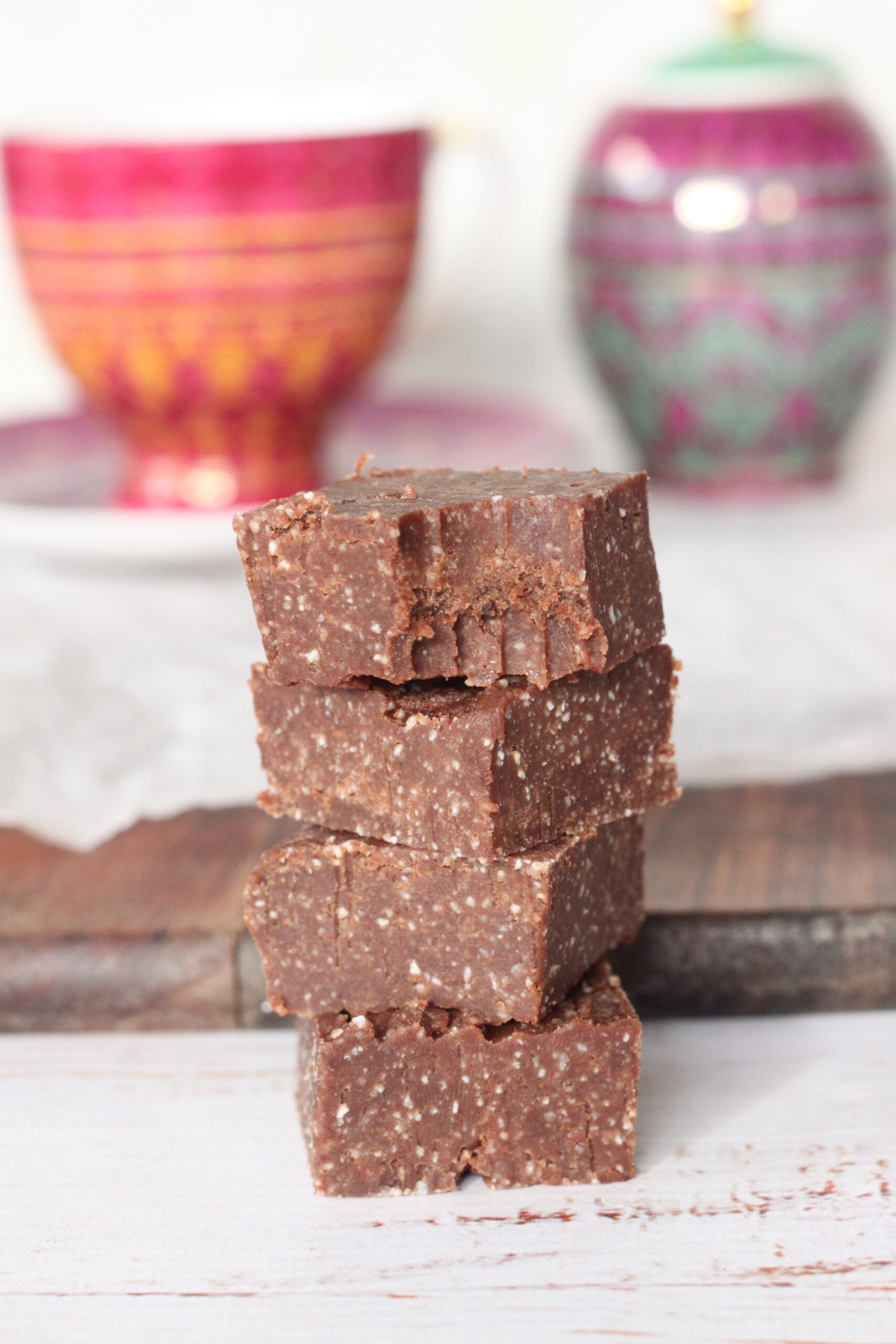 Must try this delicious Vegan Fudge!! Not only is it healthy with no added sugars, it only takes 30 minutes to make! Impress your friends and family with this deliciousness!
Serves: 18
Prep: 15 minutes
Cook/Chill: 15 minutes
Ingredients
171 g  Desiccated Coconut 
130 g Peanut Butter 
40 g Cacao Powder
80 mls Salty Caramel Sauce
1 teaspoon Vanilla
5 Dates, pitted and blitzed to make a paste
Method
Grease and line a standard 9x5-inch loaf tin with baking paper and set aside
Add coconut to a high speed blender and mix until a creamy paste is formed
Add the peanut butter, cacao, salty caramel sauce and vanilla. Mix until combined.
Add the dates and stir until well combined. The mixture should come together with the consistency of a sticky ball.
Transfer the mixture to the loaf tin and spread into an even layer. Loosely cover with plastic wrap or another sheet of parchment paper and freeze until firm to the touch, about 15-20 minutes.
Remove from freezer and cut into squares.
Store leftovers in the refrigerator up to 1 week or in the freezer up to 1 month. Best enjoyed at room temperature.
| | | | | | |
| --- | --- | --- | --- | --- | --- |
| Carbs | Pro | Fats | Energy KJ | Calories | Serving size |
| 2.8g | 3.0g | 9.7g | 480kJ | 114 | 25g |