Banana & Blueberry Breakfast Muffins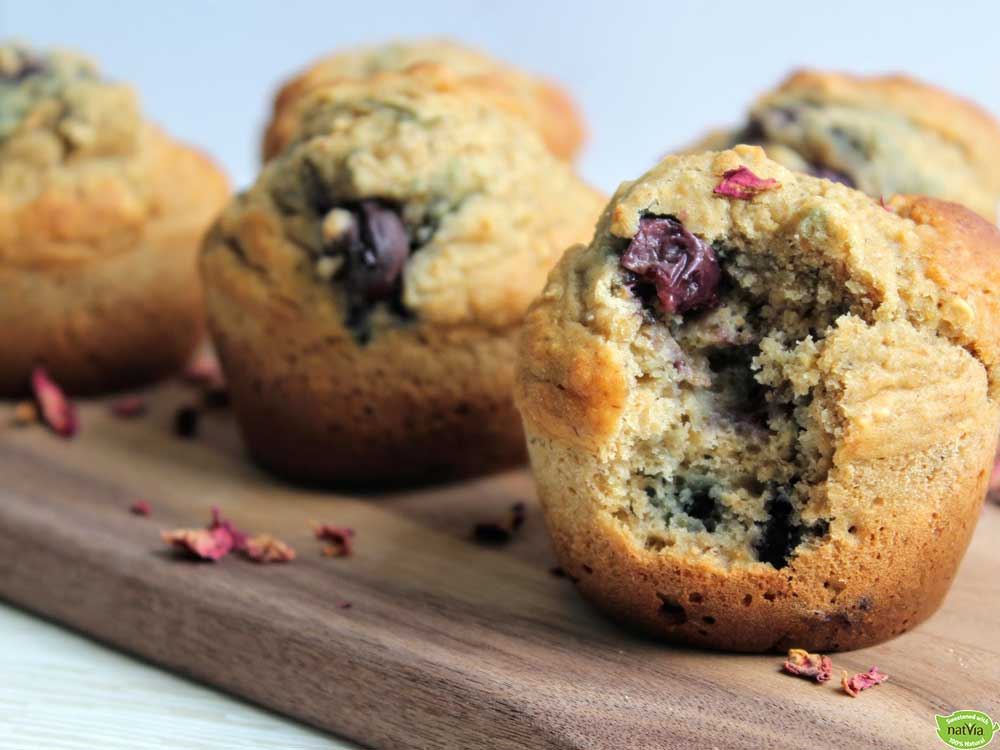 Getting out of bed is a whole lot easier when you've got muffins to look forward to. Wake up to these Banana and Blueberry Breakfast Muffins and kick start your morning, a simple and delicious way to start your day during the morning rush. The strong and beautifully delicate raspberry flavour compliments the banana's created a muffin not just great for breakfast but just about any time of the day. These Banana and Blueberry Muffins make are a delicious brunch time treat or a snack to hold you until dinner! Just like all of our recipes, these muffins are clear of all refined sugar, so dig in! You can find more sugar-free recipes like this one and more over on our blog or check out Natvia's collection of dessert videos over at 
Healthy Treats!
Ingredients
2 large ripe bananas
2 eggs
150 mls almond milk
1 teaspoon vanilla extract
0.5 teaspoon almond extract
100 g rolled oats
100 g rice flour
50 g Natvia natural sweetener
1 teaspoon baking powder
0.5 teaspoon bicarbonate of soda
1 teaspoon ground cinnamon
100 g fresh or frozen blueberries
Method
Preheat the oven to 180 degrees C and lightly grease a 6­hole muffin tin.
Place the bananas, eggs, almond milk and vanilla in a blender and whizz up until smooth.
Now add in the oats, flour, Natvia, baking powder, bicarbonate of soda and cinnamon and blend again for at least 1 minute until you have a batter consistency.
Stir in the blueberries then divide between the 6 muffin tins, spooning in to reach the top. Bake for 20­25 minutes until golden and risen.
Leave to cool a little and enjoy while still warm or transfer to a wire rack and eat once cooled.
No nutritional info supplied