Cherry Muffins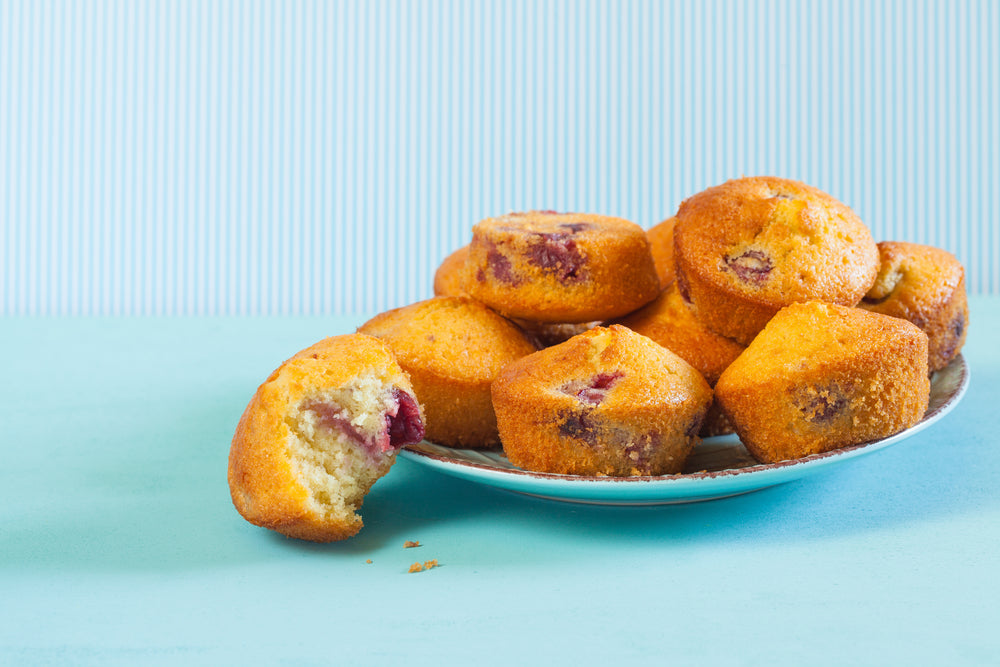 You can find more sugar-free recipes like this one and more over on our blog or check out Natvia's archive of dessert videos over at 
Healthy Treats!
Ingredients
2 eggs
1 cup milk nonfat
0.5 cup Natvia
0.33 cup unsalted butter, melted
2.5 cup gluten free flour
4 teaspoon baking powder
2 cup pitted cherries, chopped
Method
Preheat oven to 180°C and line a cupcake tin.
Whisk together eggs, milk, Natvia, and melted butter.
Add flour and baking powder and mix until combined.
Fold in cherries.
Divide between cupcake tins and bake for 15-20 minutes until a toothpick comes out clean.
No nutritional info supplied