Chocolate Puffed Cereals (Vegan and Gluten-Free)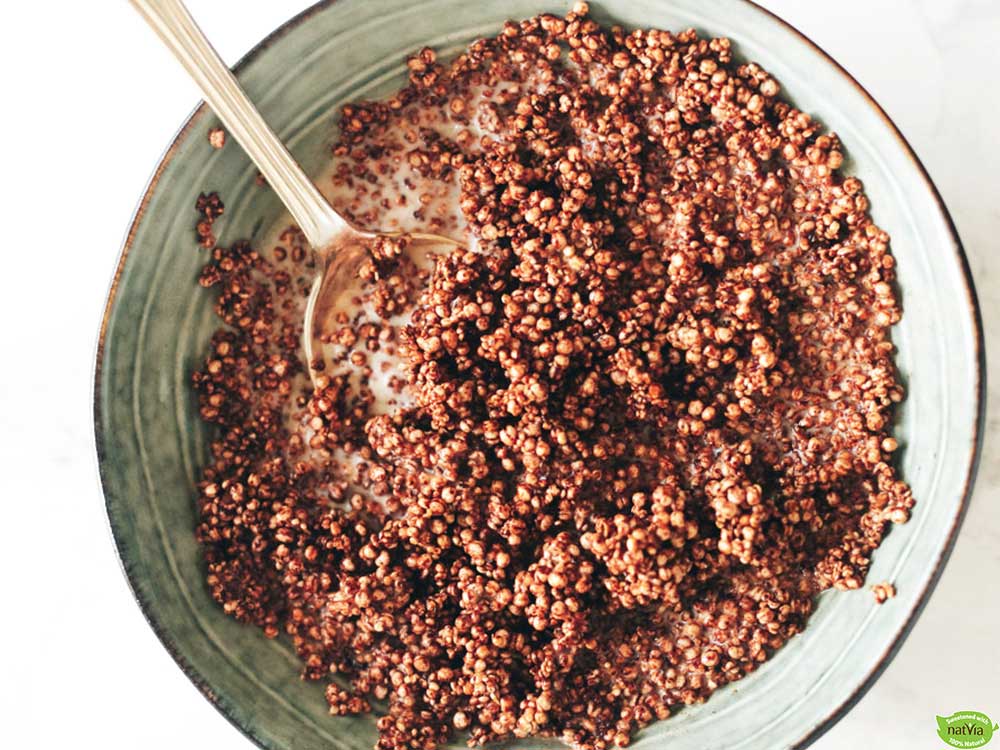 Recipe by
Add Some Veg
A sugar free chocolate puffed cereal that is healthy, gluten free, vegan and delicious (and still leaves your milk chocolate-y!). Perfect for those days when you can't face another bowl of porridge or for convincing kids sugar free breakfasts don't have to be bland or egg-based.
Liked this recipe? SAVE it to your collection. You can find more sugar-free recipes like this one and more over on our Youtube at 
Healthy Treats
. Liked this recipe? SAVE it to your collection
Serves: 6
Prep: 2 minutes
Ingredients
50 g Coconut oil (at room temperature but solid)
2 tablespoon Cacao powder
0.5 tablespoon Natvia
80 g Puffed quinoa (you can substitute for puffed rice, however, quinoa has a nice protein boost)
Method
Melt the coconut oil, cacao powder and Natvia together in a large saucepan over medium heat.
Take off the heat and stir in the puffed cereals until completely coated in the chocolate. Allow to cool. Serve cold with dairy or non-dairy unsweetened milk.
| | | | | | |
| --- | --- | --- | --- | --- | --- |
| Carbs | Pro | Fats | Energy KJ | Calories | Serving size |
| 3.1g | 1.0g | 8.9g | 406 | 97 | 25g |