Fruit Mince Pies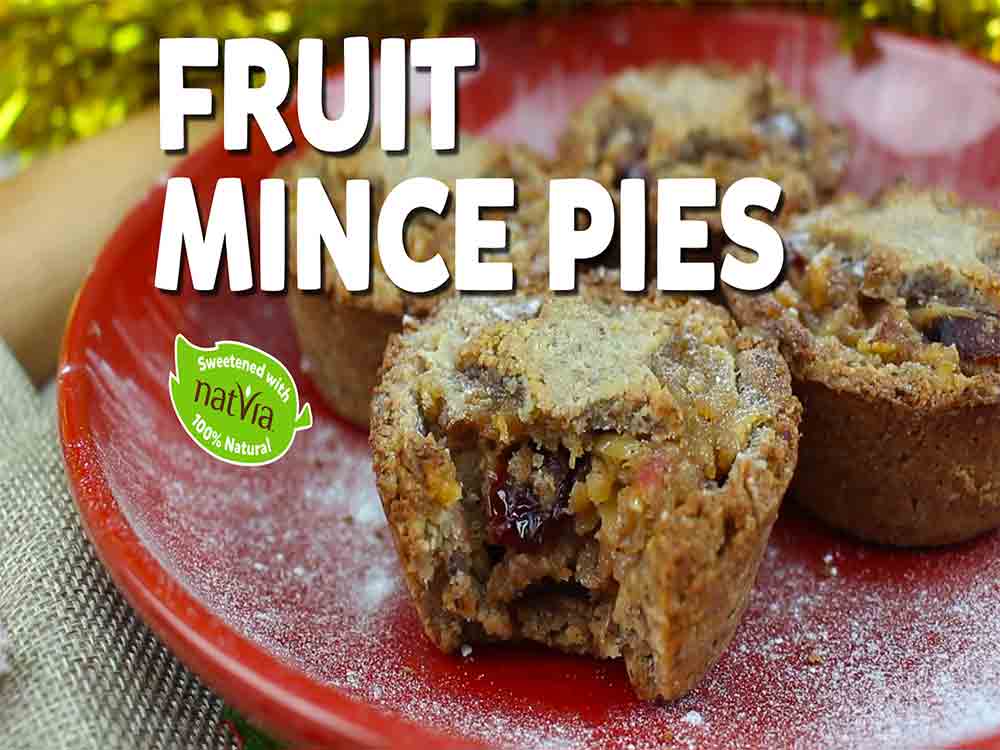 This is a healthy dessert recipe alternative made completely without sugar. A classic Fruit Mince Pies made without sugar. Yes it is sugar free. As healthy as a version of Fruit Mince Pies you can get, by Natvia. Made with Natvia 100% Natural Sweetener! That's right there is no sugar used in any of our recipes! You can find more sugar-free recipes like this one and more over on our blog or check out Natvia's archive of dessert videos over at 
Healthy Treats!
Ingredients
3.5 cup almond meal
2 tablespoon Natvia
50 mls coconut oil, melted
1 egg
0.25 teaspoon cinnamon
0.25 teaspoon nutmeg
2 small apples, grated
70 g butter
2 tablespoon Natvia
1 teaspoon cinnamon
0.5 teaspoon ground ginger
0.25 teaspoon ground cardamon
0.25 teaspoon ground cloves
2 tablespoon almond flour/meal
1 Zest and juice of 1 orange
0.5 cup dried cranberries
0 Big pinch of salt
Method
Preheat oven to 160°C Fan.
For the filling, melt the butter together with the apple in a saucepan over low heat.
Add the rest of the filling ingredients and heat through for a few minutes. Set aside while you prepare the pastry.
For the pastry, combine the pastry ingredients in a large bowl. Mix by hand until it forms a soft dough.
If needed, add a splash of water to help the pastry combine.
Roll out between two sheets of baking paper, then cut into circles large enough to fit in the base and sides of your tart shells.
Lightly grease your tart shells or small muffin tray, then dust the bottom with a bit of almond meal to prevent the shells sticking.
Fill the shells with the filling mixture.
Bake for 25-30 minutes at 160C or until golden.
Allow to cool before turning out of the tray.
No nutritional info supplied