No Bake Christmas Puddings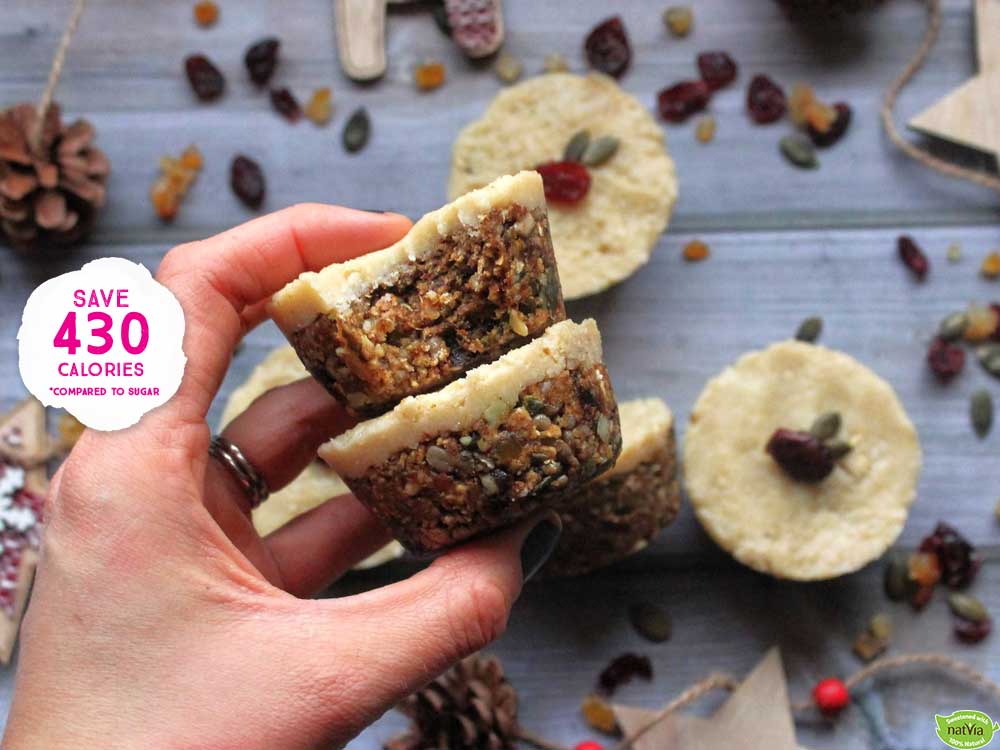 Recipe by SpamellaB
These No Bake Christmas Puddings are the perfect healthy alternative to everyones favourite Festive Dessert! Make them all year round as a healthy snack!
Liked this recipe? SAVE it to your collection. You can find more sugar-free recipes like this one and moreover on our Youtube at Healthy Treats. 
Serves: 6
Prep: 20 Minutes
Chill: 2 Hours
Ingredients
BASE:
100 g Dates, soaked in boiling water for 10 Minutes (2/3 cup)
200 g Mixed Nuts and/or Seeds (1 1/2 cups)
50 g Candied Peel (1/3 cup)
100 g Oats (1 cup)
2 teaspoon Mixed Spice
2 tablespoon Coconut Oil, melted
2 tablespoon Natvia
TOPPING:
100 g Ground Almonds (3/4 cup)
100 g Cashew Nuts (2/3 cup)
2 tablespoon Coconut Oil, melted
4 tablespoon Natvia
Dried Cranberries and Pumpkin seeds to decorate
Method
Drain the dates and add them to a food processor with the nuts/seeds, candied peel and dried cranberries and pulse until mostly broken down.
Add the oats, mixed spice, coconut oil and Natvia and pulse well again until everything combines.
Divide the mixture between a 6-hole muffin tin (silicone is best) and press in to reach just the top. Chill while you make the topping.
Place the ground almonds and cashew nuts in a food processor and blend until a powder has formed. Add in the coconut oil and Natvia and pulse again so a slightly thick paste mixture has formed.
Divide into 6 pieces and flatten with your hands. Place a piece over each one and press down to cover and is flat. Add a cranberry in the middle and a couple of pumpkin seeds either side and press down gently.
Chill in the fridge to firm up for 1 hour - then when ready to serve, pop out of the fridge and enjoy!
| | | | | | |
| --- | --- | --- | --- | --- | --- |
| Carbs | Pro | Fats | Energy KJ | Calories | Serving size |
| 18.5g | 8.1g | 26.4g | 1480 | 354 | 112g |