OATY BOUNTY RASPBERRY BITES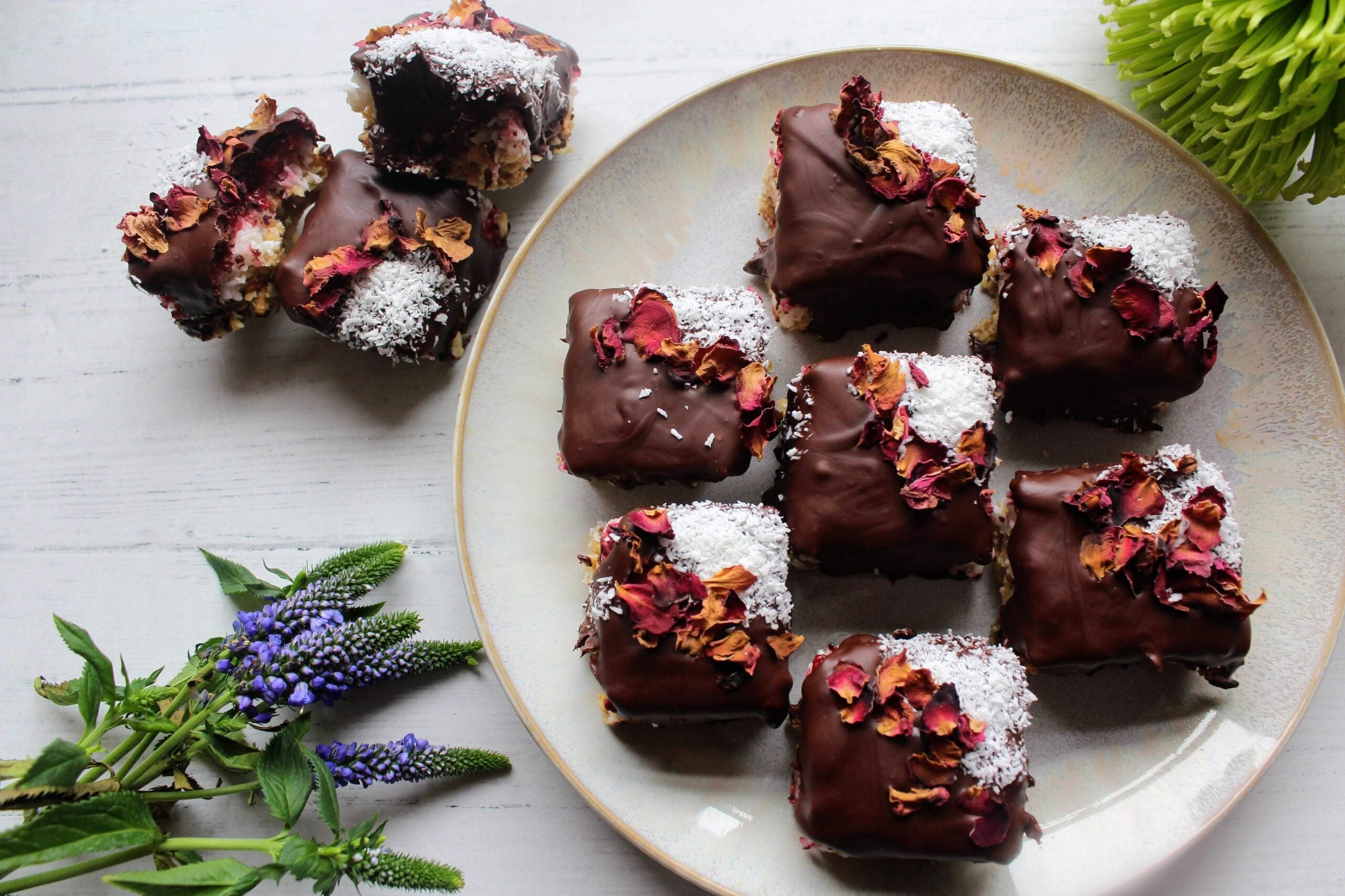 These Oaty Bounty Raspberry Bites are definitely the perfect dessert for a yummy treat! The delicious taste of the chocolate and coconut is definitely one you have to try!
Serves: 8-10
Prep: 30 minutes
Cook/Chill: 2 hours chill
Ingredients
BASE:
100g oats
2 tablespoons coconut oil
2 tablespoons nut butter
4 tablespoons Natvia natural sweetener
COCONUT MIXTURE:
3 tablespoons coconut oil
3 tablespoons Natvia natural sweetener
100g desiccated coconut
RASPBERRY JAM:
100g frozen raspberries
2 tablespoons Natvia natural sweetener
2-3 tablespoons chia seeds
CHOCOLATE TOPPING:
1 tablespoon coconut oil
100g no added sugar dark chocolate
Method
Melt the coconut oil, nut butter then mix in the oats and Natvia to combine. Press into a lined 15x20cm tub or tin and press down well.
Next melt the coconut oil then stir in the Natvia and coconut, then spread over the base to cover. Chill in the fridge,
Meanwhile make the jam - place the berries in a pan and heat up then simmer for 8-10 minutes. Mix in the sweetener and mash gently, then stir in the chia seeds and set aside to cool and firm up to form a jam.
Spread this mixture over the base then chill for at least 2 hours to firm.
Remove from the tin or tub, cut into small bites, then place on a wire rack. Melt the chocolate and coconut oil then spoon over each bite to nearly cover. Sprinkle each with a little coconut and chill in the fridge for a further hour. Then enjoy!
| | | | | | |
| --- | --- | --- | --- | --- | --- |
| Carbs | Pro | Fats | Energy KJ | Calories | Serving size |
| | | | | | |