Peach Melba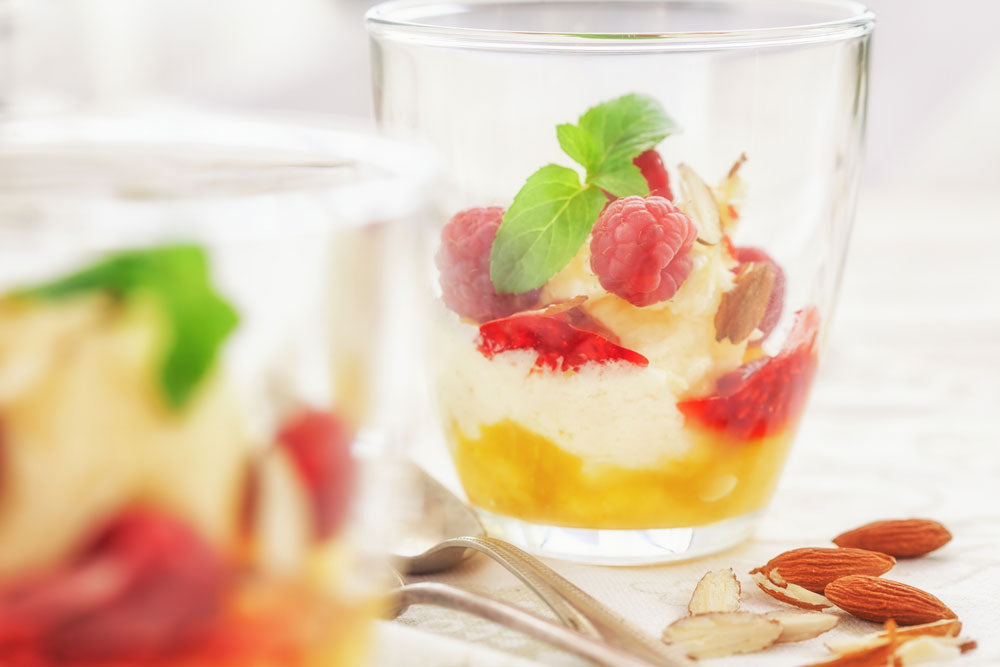 You can find more sugar-free recipes like this one and more over on our blog or check out Natvia's archive of dessert videos over at 
Healthy Treats!
Ingredients
4 peaches, peeled and diced
0.5 cup thickened cream
1 tablespoon Natvia
16 raspberries
2 tablespoon slivered almonds
Method
Place 1/4 of the peaches into a blender and blend until smooth.
Pour over remaining peaches and toss until combined.
Spoon peach mixture into the bottom of 6 dishes.
Whisk cream and Natvia together until medium-stiff peaks form.
Spoon or pipe over peaches.
Place 4 raspberries into each glass and sprinkle with slivered almonds.
Refrigerate until needed for up to a day.
No nutritional info supplied