Sugar Free Crumpets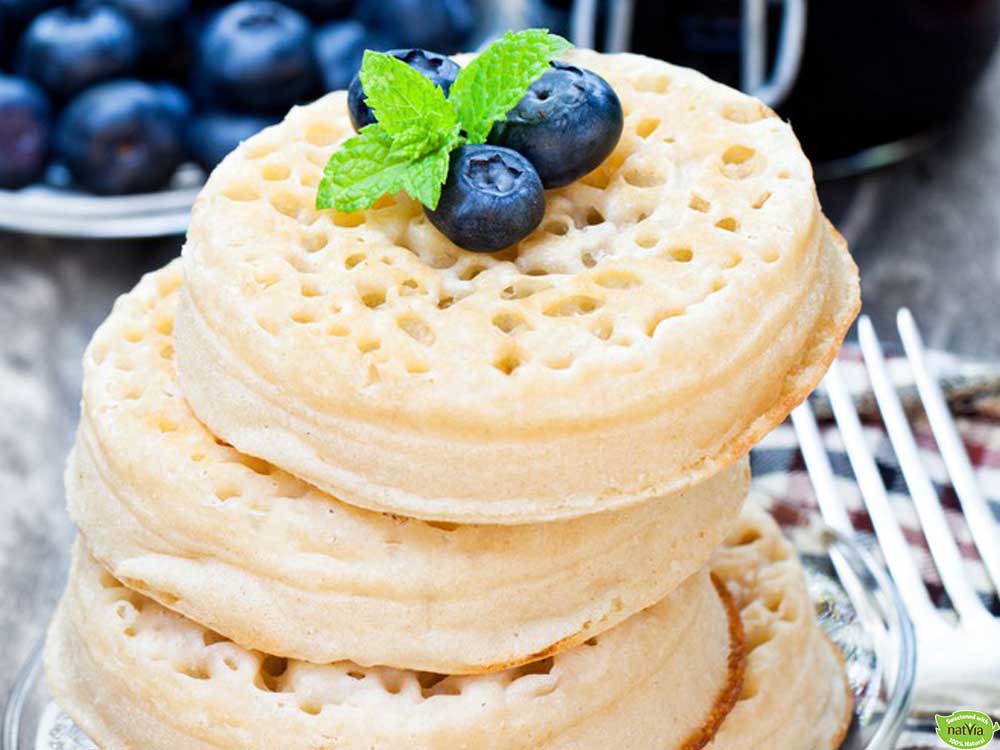 You can find more sugar-free recipes like this one and more over on our blog or check out Natvia's archive of dessert videos over at 
Healthy Treats!
Ingredients
2 teaspoon dried yeast
0.5 cup warm water
1.5 cup plain flour
0.5 cup milk of choice
1 teaspoon Natvia
0.5 teaspoon salt
0.5 cup water
0.25 teaspoon baking soda
Method
Combine yeast and warm water and set aside for 10 minutes until yeast has bloomed.
Combine yeast water, plain flour, milk, Natvia, and salt and mix until full combined.
Cover with plastic wrap and allow to proof until doubled in size, about an hour.
Add remaining water and baking soda and mix until combined and smooth.
Cover again and let it rest for 30 minutes to rest.
Using a nonstick pan brushed with oil, over low heat place egg rings. Fill each egg rings with 1/4 cup of batter and cook for 6-7 minutes until the base is golden brown, bubbles appear, and the top is set.
Allow to cool on a wire rack.
No nutritional info supplied