Zesty Sweet Beet Porridge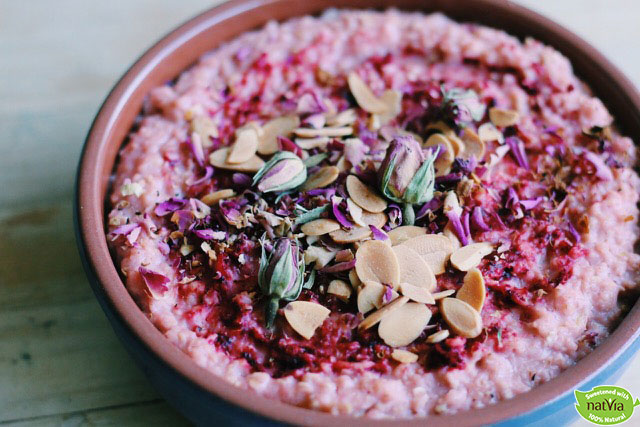 Recipe by Farah from
The Soul spoon
Waking up is a whole lot easier with this stunning bowl of Zesty Sweet Porridge. Vegan, gluten-free and topped off with your favourite fruits and nuts, this porridge packs a nutritional and delicious punch.
Serves: 2
Prep: 2 minutes
Cook: 10 minutes
Ingredients
2 cups gluten-free oats 6-8 cups of Milk of choice (Here a mix of Almond Milk and Oat Milk were used) 2 tsp Beetroot Powder Zest of half a lemon 2 tsp Natvia
Optional:
Toppings such as fresh fruits and nuts
Method
Mix all the ingredients together in a pan and let simmer for 8-10 mins on low to medium heat making sure to keep stirring. Keep adding more milk if necessary.
Top with your choice of nuts or fruit.
No nutritional info supplied