Cranberry Oat Muffins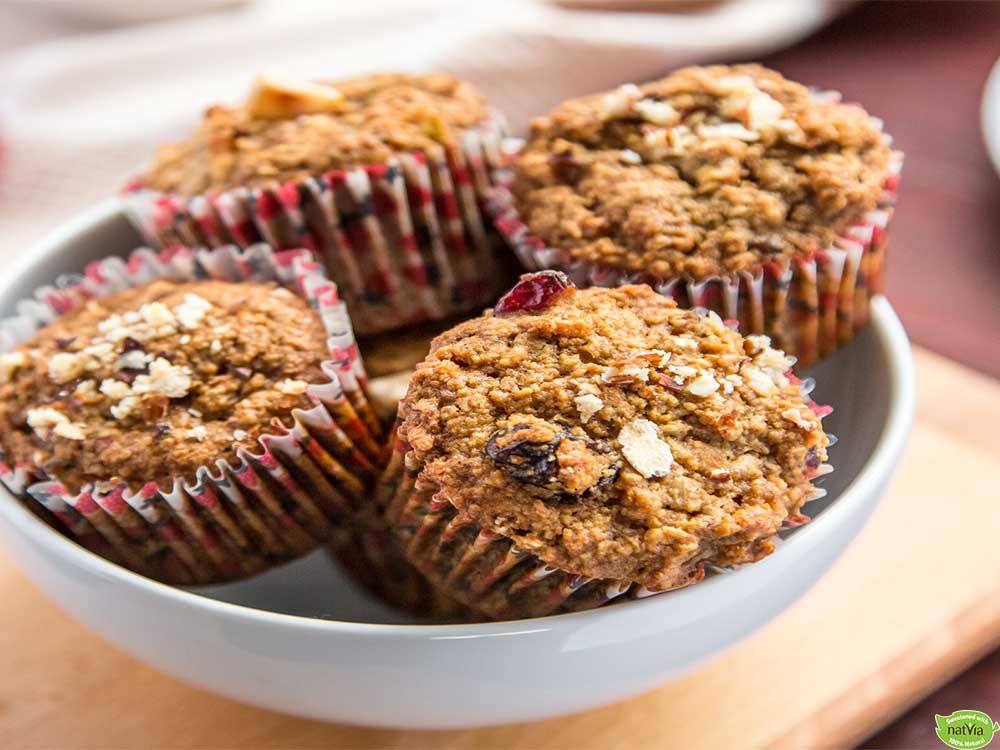 You can find more sugar-free recipes like this one and more over on our blog or check out Natvia's archive of dessert videos over at 
Healthy Treats!
Ingredients
2 cup rolled oats
1 cup wholemeal flour
0.5 teaspoon baking powder
0.25 teaspoon salt
0.25 teaspoon cinnamon
0.5 cup unsweetened dried cranberries (or any other dried fruit)
0.5 cup sunflower seeds (or any other seed/nut)
2 tablespoon Natvia
2 mashed ripe bananas
1 cup milk of choice
1 tablespoon vegetable oil
1 egg
1 teaspoon vanilla extract
Method
Heat oven to 180C and line muffin pan with muffin cup liners.
Blitz the oat until it resembles breadcrumbs. Mix together oats, flour, salt, cinnamon, cranberries, sunflower seeds, and Natvia together.
In separate bowl mix together mashed bananas, milk, oil, egg and vanilla until well combined. Mix dry and wet ingredient together.
Transfer to muffin pans, depending on your pan size scoop around 1/3 cup of mix into each muffin cup.
Cook until slightly browned on top and centre is fully cooked (for about 10 minutes).
No nutritional info supplied