Easy High Protein Blueberry & Vanilla Pots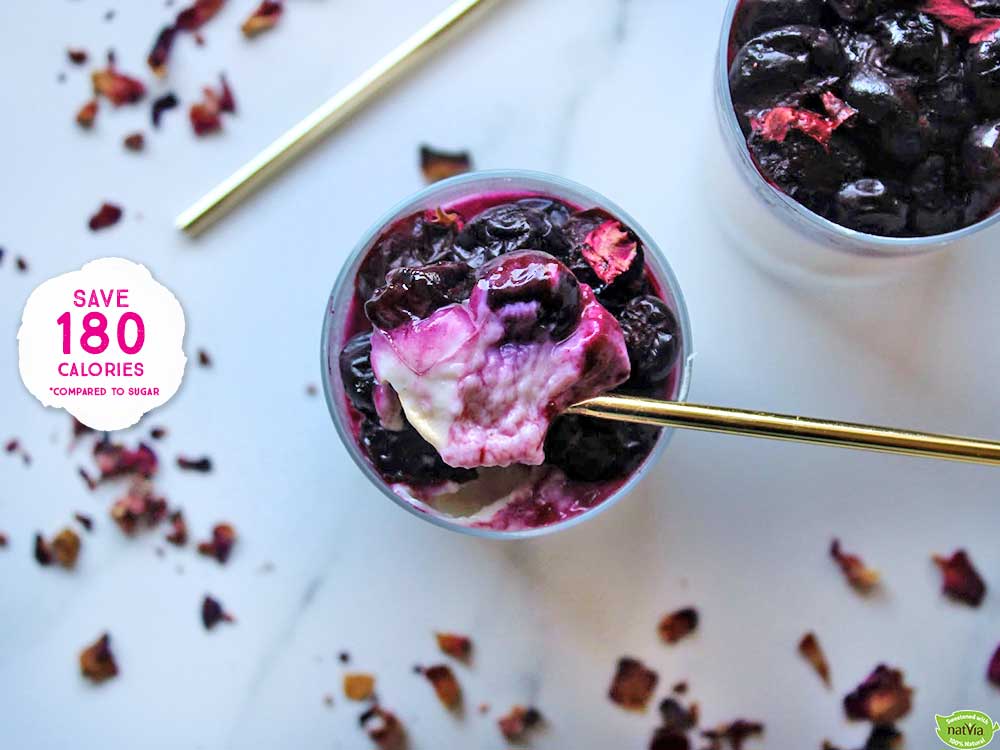 Recipe by
SpamellaB
Try this easy and healthy, protein-packed blueberry and vanilla pot! Its made with silken tofu which us high in protein! Perfect for breakfast or when you need a pick-me-up snack.
Liked this recipe? SAVE it to your collection. You can find more sugar-free recipes like this one and more over on our Youtube at

Healthy Treats

. 
Serves: 2
Prep: 10 minutes
Chill: 1 hour
Ingredients
350 g Silken Tofu
60 g Natvia (1/3 cup)
0.5 Vanilla pod, beans scraped out
150 g Frozen blueberries
Method
Place the silken tofu, 50g of the Natvia and vanilla into a blender and whizz up until thick and smooth.
Divide between two individual dessert pots and chill in the fridge for 1 hour.
Place the blueberries and remaining Natvia in a small pan. Simmer for 10 minutes until the blueberries are soft and a light syrup has formed. Allow to cool.
Spoon over some of the blueberry compote on top of each pot once cooled and drizzle over remaining syrup.
Either serve straight away or allow the blueberries to chill for a bit longer in the fridge - and enjoy!
| | | | | |
| --- | --- | --- | --- | --- |
| Carbs (g) | Protein (g) | Fat (g) | Energy (kJ) | Calories |
| 4.42 | 4.58 | 1.19 | 227 | 54 |